The Veteran Actor Shares How Cancer Nearly Cost Him His Signature Texan Drawl
by Ashley Hubbard
For over 60 years, Barry Corbin has appeared in countless television and movie roles. From films like Urban Cowboy, Lonesome Dove, and No Country for Old Men to shows like One Tree Hill, Northern Exposure, and Dallas, Barry has depicted some incredible characters in his six decades of acting. And even now, he continues to pop up on our small screens for shows like Yellowstone, Tulsa King, and 9-1-1: Lone Star.
Barry has a memorable face, of course, but it's that deep, familiar Texas drawl that can belong to the one and only Barry Corbin. In fact, it's his powerful voice that's narrated documentaries and audiobooks. And he has even been the voice of promo reads for a Fort Worth country station for more than 20 years.
But I want to make it as long as I can, as long as it's fun.
His cancer diagnosis and treatment
Then that voice, and his life, was threatened when he was diagnosed with oral squamous cell carcinoma. There was a spot on the inside of his cheek that came back as cancer.
"I'd seen a spot inside my cheek," Barry recalls in a recent interview with Coping®. "It was growing, not terribly fast, but it was growing some. So I had it checked."
When the biopsy came back positive for cancer, Barry had no intentions of telling anyone. At the time, he was working on the set of Tulsa King, and he just told them he had to have surgery.
Despite not wanting to share details, Barry wasn't too worried. "You're not scared of something that you don't know about," he recalls. "And so it just never occurred to me that it was anything except just cutting the thing out."
Before the surgery, Barry was informed that he may have to undergo some radiation and chemotherapy. He was also told there was a slight possibility they'd have to cut his vocal cords and that his jawbone may have to be removed and replaced with a bone from his fibula.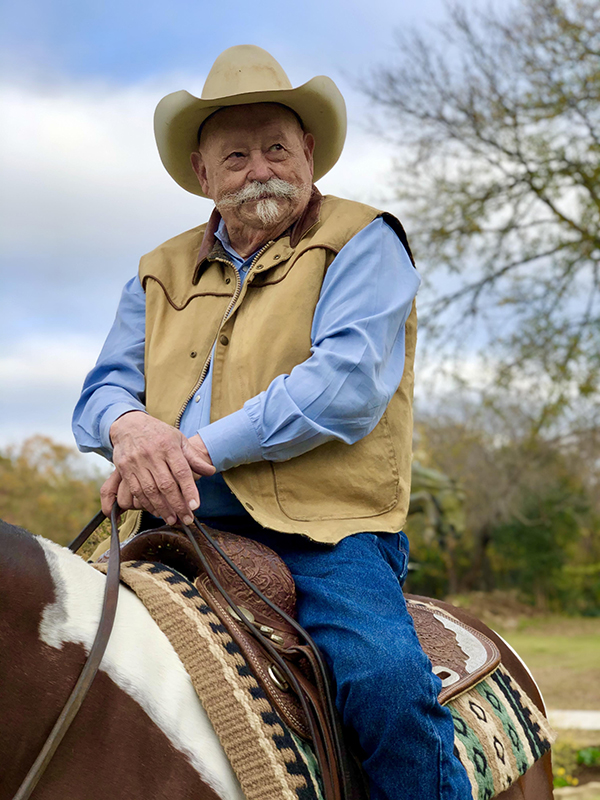 What he didn't anticipate was the recovery from surgery and the anesthesia specifically. Barry was 80 years old when he had the eight-hour surgery, and he quickly realized two weeks off was not going to cut it. The fatigue was the worst side effect for Barry, sleeping upwards of 14 hours a day for a while.
Overall, Barry has a positive outlook on everything though. "Fortunately I was playing [on Tulsa King] a man with dementia and so I didn't have to make a whole lot of sense," Barry says about his first day back to work. "Every time we'd take a break, I'd just go back to sleep."
No stranger to medical spotlight
Even by this point, he hadn't told anyone the reason for his surgery. Mostly because he knew what it meant.
"In my business to say cancer, that scares everybody to death," Barry shares.
In fact, he'd been indirectly affected by that previously in his work. Barry, who developed alopecia, began losing his hair in clumps. That's when people kept asking his agent and family if he was having chemotherapy.
"Then I stopped getting calls from Hollywood," Barry recalls. "I found out that everybody thought I was terminally ill and so they didn't want to hire me cause they didn't want me to die in the middle of filming."
Barry instead decided to get ahead of it. "So, I shaved my head and I called the Alopecia Foundation," Barry states. "I said 'Do you need a spokesman for this? I think we can do each other some good.'"
Once word started to spread that Barry had alopecia and didn't have cancer, they [Hollywood] started to hire him back.
Barry's Advice to Readers
"I would assume most of the readers are people who've had experience with cancer. So I'm speaking to the choir here, but make sure to get checked and tell your friends to get checked, just as a precaution. Get checked regularly for cancer. It's something that could save your life or could prolong your life. And we'd all like that."
His logical outlook on handling difficult situations
When asked what he thought about the possible negative outcomes, Barry shared his theory with us.
"So I'm presented with a problem," Barry begins. "If I can do something about it, I think it over from all sides. And if I can do something about it, then I'll do something about it. But if it's out of my hands, I can't do anything about it, then I don't let it concern me. I'm a believer in just not being concerned about something you can't control."
And it wasn't being faced with this life-altering experience that changed his outlook. According to Barry, he says he hasn't changed at all. "I've always been a pretty positive thinker," Barry shares.
In the future
Barry is fully aware of his age, 82, but he has no intentions of slowing down in his career or life. With several movies in post-production, including Killers of the Flower Moon with Leonardo Dicaprio and his current television roles, we expect to see Barry Corbin on our screens for many more years.
"For someone my age, we already know we got limited time left," Barry states. "But I want to make it as long as I can, as long as it's fun."
---
You can learn more about Barry on BarryCorbin.com or by following him on Facebook at @TheBarryCorbin.